Whether your goals are to drive sales, leads or sign-ups or increasing traffic to your site, Adwords is the best option you can select to achieve your goals. Paid search has become one of the most effective ways to grow your business. To further strengthen this process google has included ad extensions. Ad Extensions are displayed below your normal text ads but they in a way enhance the overall appearance of your Ads.
Ad Extension are of many types, they are basically a type of format that show extra information about your business. They Provide improved visibility and also improves the CTR that too without any extra cost. Yes ad Extensions are free!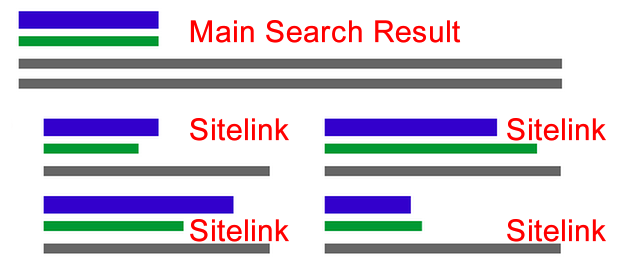 Ad extensions are of various types, mainly:
App extensions
Call extensions
Location extensions
Review extensions
Sitelink extensions
Callout extensions
Today we will talk on how to use sitelink extension in your ads to make them more enhancing.
Tip 1: Add Description Text
Adding description text to your sitelink is optional, but you should remember that sitelinks are an extension of your text ads and can help to provide users with more information. So adding a description will make it more informative. You must try to make use of these free advertising space as much as you can.
Tip 2: Test Sitelinks Against Each Other
Make sure to test your different sitelinks. You can do this by choosing the segments 'Click Type' (to compare clicks on the sitelink vs. the headline or other extensions) or 'This Extension vs. Other' (to compare the performance of one sitelink with the main ad and other extensions).
Best Practice 1: Make Ad Group level extensions
Adwords allows only four to six sitelinks are eligible to show below your text ads at a time, but you can build out up to 20 sitelinks per ad group or campaign. Think wisely and make extensions at ad group level which focuses on the theme of that group.
Tip: Make at least four sitelinks for desktop and six sitelinks for mobile, otherwise your sitelinks might not show.
Best Practice 2: Advertise Your USPs and/or Specific Product Features
It is usually very challenging to fit in USPs or product features into normal text ads, especially when your products or services are complex and have large text. As sitelinks are nothing but an extended form of ad space you could use this space to cover what you have missed in your ad text.
Best Practice 3: Use Sitelinks for Promotions
It becomes very time consuming if you have to change your ad copy whenever you have promotions, especially if they happen quiet often. Sitelinks are an easy fix! They can be easily set up and allocated to the relevant ad groups or whole campaigns. And when you delete them they will be deleted from all the text ads that they were associated with.