How about targeting your audience on the go when they spend their time on mobile? Google has recently launched new type of mobile Ads formats for advertisers. These new mobile Ads lets you showcase your Ads in two formats, simple text ads & Interactive mobile rich media.
Trial Run Ads
The first of Google's two new mobile ad types is the Trial Run Ad. "Trial Run Ads" lets a user play a game in the ad for up to 60 seconds within a game app without downloading it. This demo increases chances of a user to download that game if he finds it interesting and enjoys playing it.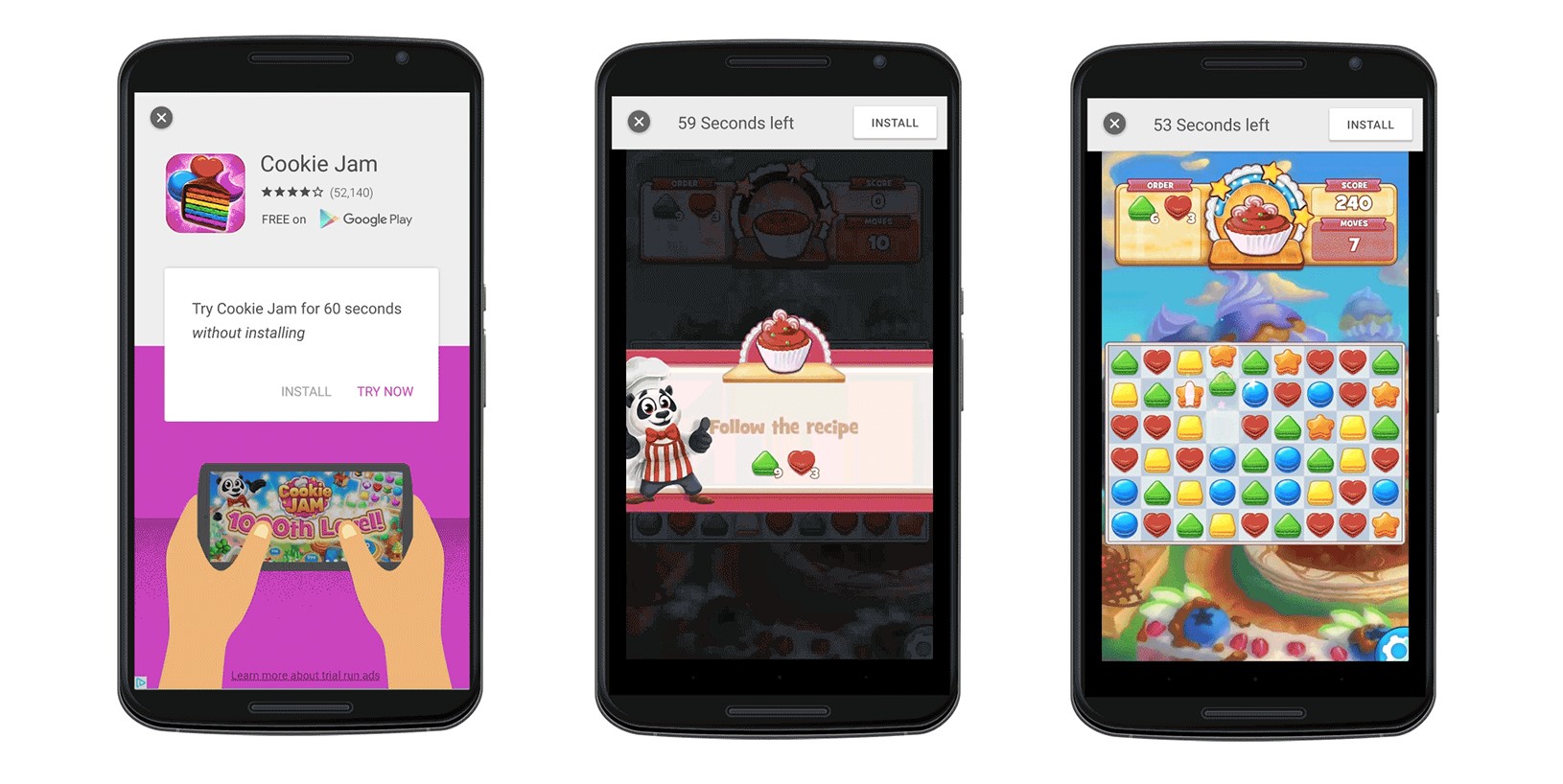 Why Trial Run Ads?
Gives more relevant Ad clicks, downloads and installs
Opportunity to try a game before downloading it
Interactive Interstitial ads
The second Ad type introduced by Google is the Interactive Interstitial ads, these are nothing but HTML5 Ads that are displayed before or after an expected content page.
Why Interactive Interstitial ads?
Give user a better idea of product being promoted
A distinctive brand building opprtunity
Marketers have already started taking advantage of these engaging ads to drive app installs. Contact Us today to start these Ads.
Including mobile display ads in your online advertising can have a great impact on your campaign specially for advertisers who are looking for higher user engagement.